Plumbing Remodeling Akron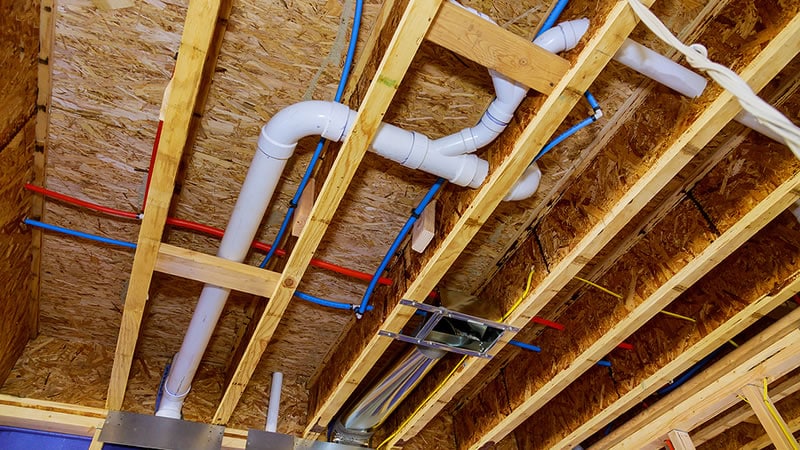 Plumbing For Remodeling Projects In Akron Ohio
Whenever a home gets an extensive remodel, especially to a kitchen or a bathroom or the building of a new addition, there is almost always plumbing involved.  It's common to want to relocate plumbing fixtures, possibly install new plumbing hookups for new appliances, bring in new water or gas lines, install new drains, and even upgrades to older systems when the home is gutted down to the studs and the plumbing is exposed.
Why Do You Need A Plumber For Your Remodel?
Are you trying to relocate plumbing fixtures?
Are you installing new appliances?
Are you upgrading older plumbing?
Do you need plumbing code corrections?
Do you need new plumbing for a home addition?
Do you need to relocate a propane or natural gas line?
Unique Plumbing & Drain, Inc. is a full service plumbing company based out of Akron and serving the surrounding area.  We specialize in plumbing services for remodeling and renovation projects.  If you'd like to relocate your kitchen sink, upgrade your bathroom plumbing, tie existing plumbing into a new drain branch, move other plumbing fixtures, and more, we can help you complete the plumbing aspects of your home or building remodeling project.
Plumbing Problems We Solve For Remodeling Projects:
How am I going to get that toilet moved to a different location in the bathroom?  (we do that)
How  am I going to get hot water to that new shower? (yep, we do that too!)
You need the plumbing to install a new dishwasher in your kitchen? (yep, we do that)
Need new plumbing for your home addition? (yep, we can install it all)
There isn't anything related to plumbing + remodeling that we can't solve for you!
Why Choose Unique Plumbing & Drain, Inc. For The Plumbing Part Of Your Remodeling Project?
If you're investing money into your home you want to make sure that the work is being done right.  For the most part, the plumbing parts of your remodeling project are going to be hidden away where nobody will ever notice them.
When you hire Unique Plumbing & Drain, Inc. to complete your plumbing portion of your remodeling project you're partnering with a small team of plumbing professionals.  We're licensed, we're insured, and we are knowledgeable and experienced with the plumbing challenges that can arise during a remodeling project.  How can we help you with your remodeling project?
If you need a plumber to help you with your remodeling project in your home or building please call (330) 928-1272 or fill out our online contact form and we'll get right back to you.