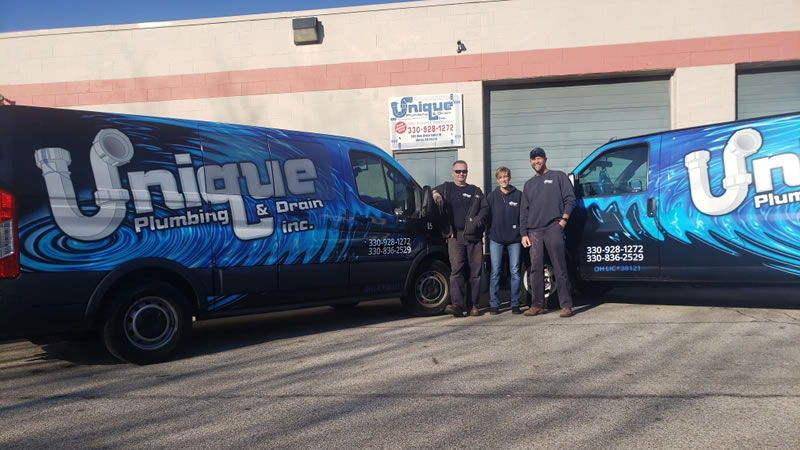 Drain Services In Akron
The drain system for your home or building often goes unnoticed without a second thought until you have a problem.  When you have a problem with your drains it's usually at a very inconvenient time and it's usually something you need to have fixed immediately to avoid damage and other costly repairs.
Why Do You Need Drain Services?
Do you need your drains inspected with a camera?
Are your drains clogged and backing up into your home?
Do you have tree roots in your drain lines?
Are your drain lines collapsed or corroded?
Do you have a drain that is leaking or needs repair?
Unique Plumbing & Drain, Inc. is a full service plumbing company based out of Akron and serving the surrounding area.  We specialize in drain services including drain inspections, unclogging drains, repairing leaking drains, and more.  If you're having problems with your drain system our experienced technicians will be able to identify the problem using the latest technology and provide you with options for a good quality repair.
Drain Inspection & Repair Services We Provide In Akron
Clogged drain repair
Broken or leaking drain repair
New drain installations
Trenchless drain repair
Drain lining services
Whatever type of problem you're having with the drain system in your home or commercial building we can provide you with solutions for repair.
If you'd like to request drain service please call:  (330) 928-1272 or fill out our online contact form and we'll get right back to you.