Drain Camera Inspection Akron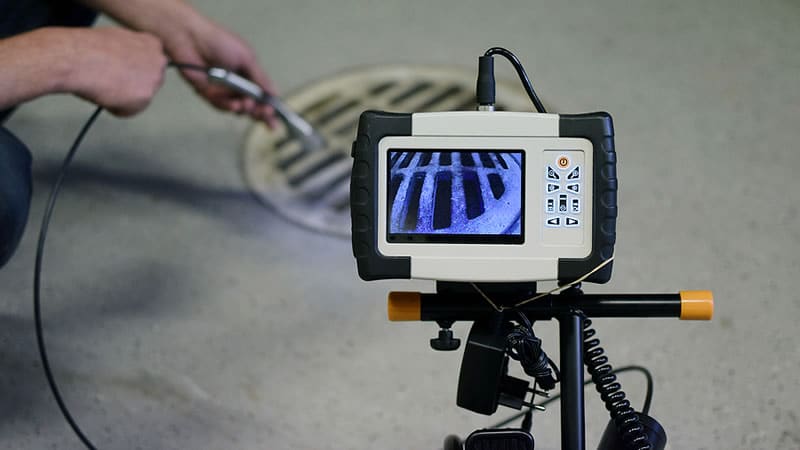 Drain Camera Inspections Akron
Do you have a drain that is causing problems for you?  Drain problems aren't something that can be easily fixed on your own without specialized equipment to locate the problem.  There are a number of different reasons you are having drain problems and we can help you diagnose the problem and offer solutions for repair.
Drain Camera Inspections Can:
Quickly identify the problem area of your drain.
We'll be able to tell how to repair the issue.
We record a live video feed of your drain line.
Camera inspections provide peace of mind during real estate transactions.
Unique Plumbing & Drain, Inc. is a full service sewer and drain company based out of Akron and serving the surrounding area.  We have the specializes camera equipment to complete sewer and drain line camera inspections.  If you're having problems with your drain system our experienced technicians will be able to identify the problem using the latest technology and provide you with options for a good quality repair.
Problems We Commonly See With Our Drain Cameras:
Build up of tree roots
Clogs from baby wipes or woman's hygiene products
Fats, oils, and grease or (FOG)
Broken or collapsed pipes
Corroded piping
How Does The Drain Camera Inspection Work?
When you call us with a sewer or drain issue that needs a camera inspection to solve, we'll quickly dispatch a member of our team to your home or business.  When we arrive we'll ask you to show us the affected are (if it's obvious).  We'll need to know the locations of any drains, clean-outs, or bathrooms so we can decide on the best point of entry.  Generally we want the camera to go directly in the drain or clean-out that is closest to the problem area.
If you're having a problem with your drain or sewer system our experienced technicians will be able to identify the problem in your pipes using our state-of-the-art drain camera system.  You can watch on the live feed from the camera as we discover the problem in your drain pipes and we'll be able to explain the problem to you.  The video feed is extremely helpful when making the decisions as to which repair method will be most appropriate.
Do you need your drain inspected with a camera?  Are you buying a home and want the drains inspected?  Give us a call at (330) 928-1272 or fill out our online request form if it's not an emergency and we'll get back to you right away.