About Unique Plumbing & Drain Inc.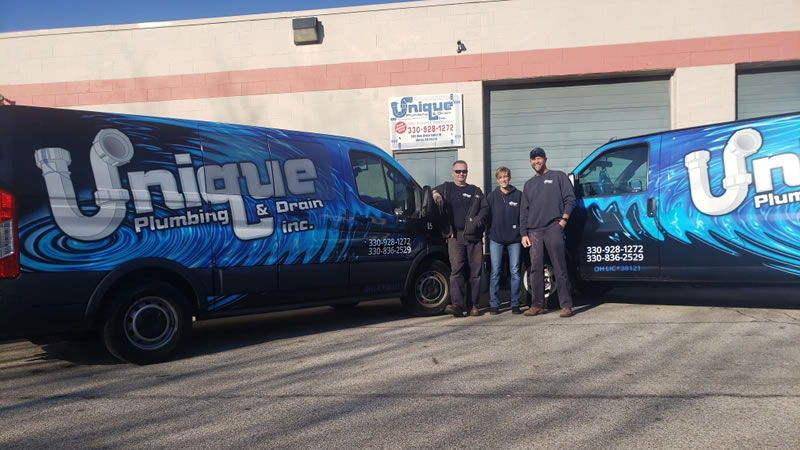 Founded in 2005, our company goal has always been about customer satisfaction and not selling a job that doesn't need to be sold. We don't employ high pressure sales tactics, but we do stand behind our work. We pride ourselves on building long lasting relationships, with several of our customers being with us for well over a decade now.
Our business has grown over the years, from working out of our home garages, to sometimes calling the business phone line to make sure there wasn't a problem, thinking that's why the phone wasn't ringing (only happened once or twice.. :0).
In a crowded field with so many other plumbers, we have stood out and grown due to hard work, professional service, and loyal patronage. We now have a shop instead of our garages to work out of and the phone rings plenty, so we now know it's working!! Yes many things have changed since we started, but our core principles of honesty and integrity have not.
If you have never used our service and you have the belief that all plumbers are grouchy and do not wear belts!! Then we invite you to give us a call today (330) 928-1272 and see why our plumbers truly are Unique!!